Skip to Content
Commercial and Residential Security Systems
Security systems play an essential role in protecting property. No matter how safe you think your neighborhood is or how well lit the surrounding area of a building is at night, potential criminal activity and danger are never out of the question. Mid-Wisconsin Security, Inc. offers comprehensive security alarm systems for commercial and residential settings. Our reliable products provide added protection for homeowners when they're away on vacation or sound asleep at night. Businesses rely on our services for added peace of mind after-hours when the building is vacant or not monitored. With our consultative approach to security system setup, we can discuss your needs and provide a customized solution that will perfectly meet your goals.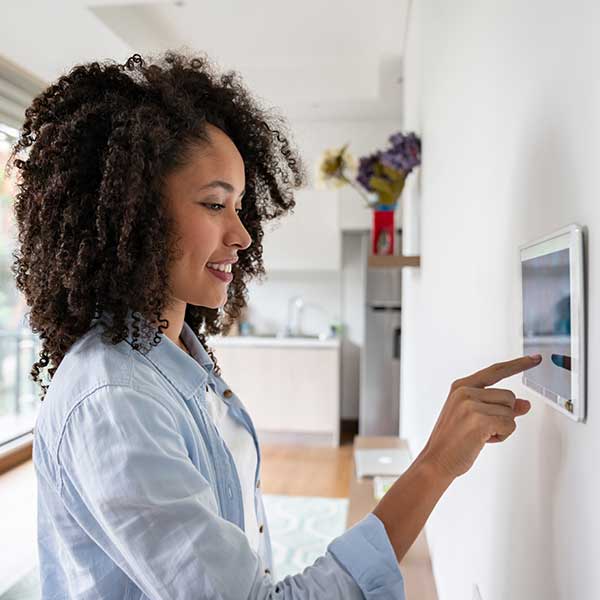 Wireless and Hardwired Security Systems
Depending on your goals and the property's capabilities, we can provide either wireless or hardwired security alarm systems. Each option offers exceptional functionality and dependability to give the peace of mind you need. Wireless features provide an added safeguard to keep your security alarm functioning if any power or cable is cut by bad weather or a trespasser.
Choose an Alarm Keypad That's Right for You
We offer a wide range of keypad control panels to pair with your security system. There is an alarm keypad to meet the simplest and most demanding requirements, from essential functions to advanced features. Features include:
Multi-language options
Blue LCD display
Backlit keys
Programmable labels
Over 100 zone capability
Fire and medical panic keys
Intuitive design
Voice prompts
And more!
Sensors That Do More Than Sense Movement
Security alarm sensors protect areas of the property by detecting movement, entry, or breach of doors and windows. From discreet sensors mounted in the corners of rooms to 360-degree ceiling mounts, we can put a package together to provide the coverage you need. Have pets in the house? We can make sure they're not setting off your alarm. Other available features include:
Color options to blend into décor
Prolonged battery life
Glass break detection
Shock detection
Tamper alerts
Motion event counters
Additional Security Alarm Products and Options
If the standard security system of window and door sensors and indoor motion detectors still doesn't make you feel 100% comfortable and secure, ask us about additional options and accessories. We're happy to educate you on some of our other alarm products, such as:
Outdoor sirens
Panic keys
Smoke & CO detectors
Wisconsin's #1 Security System Installer
Give your property the added protection it needs from burglars, vandals, and trespassers with a custom security system installed by the professionals at Mid-Wisconsin Security, Inc.. We serve residents and businesses throughout the entire state of Wisconsin, including the Madison area. Contact us for an estimate today!
Protect What's Yours! Call Mid-Wisconsin Security, Inc. Today to Get a Free Estimate