Skip to Content
Commercial Fire Alarm Systems in Dane County, WI
Mid-Wisconsin Security, Inc. partners with Honeywell to offer Silent Knight fire alarm systems for commercial businesses all over Wisconsin. Silent Knight products provide state-of-the-art technology in a security alarm system that offers reliable detection and notification of smoke, fire, and carbon monoxide. Silent Knight products have been a trusted name in fire alarm protection since their introduction in 1961. Manufactured and distributed right in the U.S., this line of security system against smoke and fire events comes in a variety of configurations and setups to meet just about any need. Contact our team to learn more about these great products.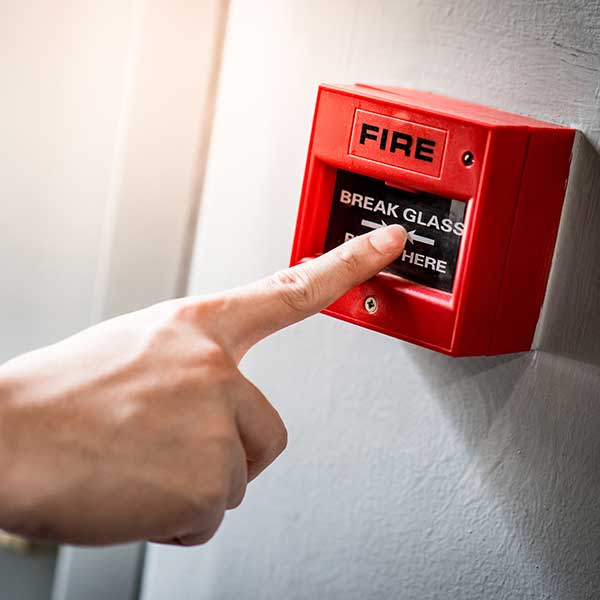 Professional Fire Alarm Installation for All Industries
Our silent Knight fire alarm products from Honeywell work exceptionally well in small to mid-size buildings and are a dependable safeguard in various structures. No matter what industry you're in, protecting your employees, customers, visitors, and assets while adhering to fire codes is of the utmost importance. Our services are relied on for protection in:
Educational institutions
Healthcare facilities
Commercial complexes
Retail spaces
And more!
Fire Alarm Products for Complete Coverage
Not all companies have the same needs, and while a basic fire and carbon monoxide combination might work for small spaces, large commercial buildings might require a more elaborate setup. Our experience in security alarm and fire safety will bring valuable insight to your project to help you determine the best products for your needs. We can outfit buildings with:
Control panels
Annunciators
Communicators
Smoke detectors
Heat detectors
Carbon monoxide detectors
Duct smoke detectors
Fire sprinkler monitoring
Pull stations
And other fire alarm products and accessories.
Expand on Your Fire Alarm System When You Need To
As time moves on, the only thing we can really count on is there will be change. Whether it's a change in your business operations, taking on new real estate, or updates to building and fire codes, your business needs to adapt. Our fire alarm safety devices have the ability to keep up with the frequent building code changes in Wisconsin. With a Silent Knight fire alarm system from Mid-Wisconsin Security, Inc., you can add on and expand your fire alarm system for the necessary coverage. Our systems are fully customizable to include the products, accessories, and coverage your company needs.
Leave Your Fire Alarm Installation to the Experts
At Mid-Wisconsin Security, Inc., we want every business owner we work with to be comforted, knowing their fire alarm system is reliable and installed correctly by true security professionals. Once installed, our clients are impressed with our products' intuitive ease-of-use. You don't need to be a fire marshal to understand our products. We want you to get the most out of your system, and our team is available for customer support when you need it. Call for your free estimate today!
Protect What's Yours! Call Mid-Wisconsin Security, Inc. Today to Get a Free Estimate